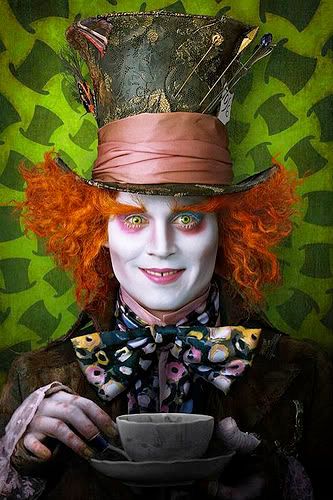 Alice in Wonderland
is an upcoming 2010 fantasy film that is directed by
Tim Burton
. It is an adaptation of the Lewis Carroll novels Alice's Adventures in Wonderland and Through the Looking-Glass.
The said movie will use a technique combining live action, motion capture technology & stop motion acording to a wiki. Actress
Mia Wasikowska
will play the role of Alice, plus
Johnny Depp
as The Mad Hatter,
Helena Bonham Carter
as the The Red Queen, &
Anne Hathaway
as the The White Queen.
The film is due for release on March 5, 2010, but there's a leaked
Alice in Wonderland
trailer in Youtube, but I found another one at IGN: